Amy Sukol, Marketer of the Year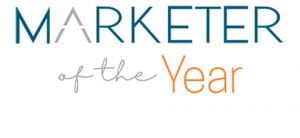 To be considered for Marketer of the Year, the DMFA looks for members who have made significant contributions to our industry. When the passionate nominations for Amy Sukol, Principal, Lautman Maska Neill & Co came in, it was apparent that she more than earned this honor. She was not only a long-time member and a leader in the industry, she was also a former Board Member.
Over her more than 30-year career, she has developed winning campaigns across multiple clients in the religious, arts and culture, and social services sector. She is a certified fundraising executive who oversees the direct mail programs for organizations, including Chesapeake Bay Foundation, DOROT, Marine Corps Association Foundation, National Council of Jewish Women, Northern Westchester Hospital Foundation and JBI International. Her brilliant strategies have helped turn around many nonperforming programs. Amy is also an active participant in the nonprofit community as a volunteer.