About Alicia Meulensteen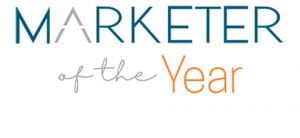 To be considered for Marketer of the Year, the DMFA looks for members who have made significant contributions to our industry. When the passionate nominations for Alicia Muelensteen,  Director Supporter Marketing, ACLU came in, it was apparent that she more than earned this honor. She is not only a long-time member and a leader in the industry, she is also a former Board Member.
For over 20 years, Alicia has grown some of the country's largest and most respected nonprofit fundraising programs. After starting fundraising at the International Rescue Committee and Planned Parenthood Federation of America, from 2008-2018 she led the membership program at the ASPCA where she was instrumental to growing its base of support, monthly giving file, and fundraising operations.  Now serving as the Director of Supporter Marketing for the American Civil Liberties Union, Alicia's focus is on growing the ACLU's membership, developing new audiences, and multi-year strategic planning.
Alicia is active on several Association Boards in addition to being a member of the DMFA. She is a founding member of The Nonprofit Alliance, served on the boards of the Direct Marketing Fundraisers Association, the Advisory Council of the ANA Nonprofit Federation, the Professional Face to Face Fundraising Association and several small non-profits.  Alicia is a regular speaker at fundraising conferences, and created and hosted the Good Fundraising Podcast during the pandemic, where she shared conversations with non-profit thought leaders and change-makers about trends and challenges in fundraising.